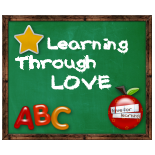 Well by now I am sure that you know I am a big fan of
DLTK
letter templates. They totally went above and beyond with letter U however. I was able to print off a template that had umbrellas all over it. Yay for making my life easier.
First Hudson colored the umbrellas with crayon.
Then we cut them out and pasted them on to yellow construction paper.
Using an eye dropper and some watered down blue paint we let the rain fall on the U umbrellas.
The only other U activity we did was make a
UFO
.
This was great fun and Hudson got very creative with this art project.
Other school activities were:

The matching numbers puzzle.

We really need much more practice at number recognition and counting. So if you have any tips please leave me a comment or send me an email.
Matching magnet letters to words on our
cookie sheet chalkboard
.
Yes I have the word bum on there. It was the only 3 letter word i could think of at the time with a U as a vowel. I have come up with alternatives since that day :)
I attempted to make alphabet pancakes.
If anyone has any tips on this feel free to fill me in :)
Last but not least we carved a Tigger Jack-O-Lantern...
and watched Halloween fire works at our town's pumpkin walk.
Hudson was a bit of a grumpy pumpkin:)

Catch up on what others are doing at
Homeschool Creations'
Preschool Corner and Learning Through Love at
My family My Forever
.